CIS WIRELESS BROADBAND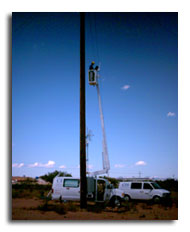 CIS is now providing residential and commercial customers High Speed Wireless Internet Service in Whetstone, Upper and Lower Huachuca City, Sierra Vista, Hereford and Palominas!
Please visit our CIS Wireless Broadband Site for more information!
Wireless Broadband Internet Service in Whetstone, Huachuca City, Sierra Vista, Hereford and Palominas!
---
T1 technology is proving to be a cost-effective means of linking voice and data, both inter-office and intra-office, and serves as an alternative to high speed modems for data transport. Users are discovering that it costs less to have a T1 trunk than a series of leased telephone lines in a point-to-point topology. T1 circuits are transported over a more robust channel. This is a must for any business that depends on the internet to survive!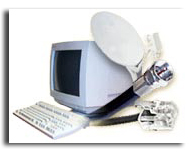 Digital T1 Data Service provides a method for customers to achieve incredibly fast access to the Internet at an economical price with dedicated bandwidth. Utilizing a Digital T1 for Data Communication also opens up new solutions that were previously difficult or impossible to implement and support such as new office-to-office connectivity solutions (VPN's) as well as remote accessibility solutions such as traveling salespeople needing access to corporate data. CIS provides its Digital T1 services in conjunction with Industry leading Top-Tier Internet Access providers. The service is scalable to meet the needs of any size company, from a small/remote business location to the largest corporate campus environment. Businesses using a Digital Data T1 for Internet access no longer require the older, slower technologies such as dial-up, DSL, Frame Relay, and ISDN lines.

Please take a moment to fill out our Contact form and we will present your quote request to our carriers and have a member of CIS contact you within 24 hours to discuss your unique situation.

---

Wireless WAN - What is a wireless WAN?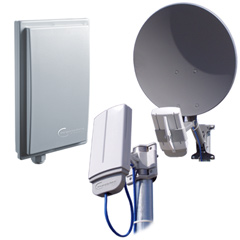 An alternative to public infrastructure and private network build out, wireless WANs bridge or route data using radio frequencies or microwave technology. These systems create point-to-point connections between two sites or connect T1 circuits. Wireless bridging of the Ethernet between locations is particularly attractive, due to the cost savings gained via a wireless bridge as opposed to monthly Telco charges and fiber trenching costs.

Wireless Wide Area Networking defined
We provide spread spectrum networking solutions that offer data throughputs from 1 to 10 Mbps. These solutions provide facilities to connect two networks over the wireless link, either as a bridge or on high end radios as routers. Wireless WANs can be used to connect adjacent

buildings or create to a link between locations up to 10 miles apart. In all cases, a clean line of site with no obstructions must be certified prior to deployment. We build tower structures to give additional elevation (if necessary) to provide point-to-point paths.

Wireless Interconnect
CIS offers wireless T1 modems for private networking of PBXs and data circuits are available. T1 radios use the same point-to-point spread spectrum radio technology as wireless bridges. These modems do require unobstructed paths. Our systems support T1, E1, and V.35 connections.

When buildings share a clean line of site, simple deployments -- consisting of antenna and radio installation -- can typically be performed in one day. ISM band spread-spectrum requires no license, providing rapid turnaround on installation of links.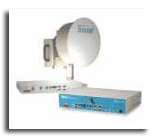 New wireless WAN technologies open an array of possibilities for extending the network where costs or lack of infrastructure had previously limited access. Typical wireless WAN implementations provide a fast connection between a central office (network) and remote locations or across campus settings. We have implemented point-to-point circuits covering multiple city blocks with a T-1+ connection, resulting in a substantial cost savings over leased lines.

What if I need a custom solution?
We build wireless wide area networks using equipment tailored to meet our clients' needs in the areas of throughput, coverage, security, path design, and cost point. The preferred systems offered by CIS use spread spectrum RF, and we also offer systems using licensed radio and microwave technology where appropriate.


What is a Wireless LAN?
Wireless LANs, using radio frequency as the transmission medium, enable workstations and portable devices to access the network. A wireless LAN is connected to the existing wired LAN, extending the network to any enabled mobile computing device. Wireless LANs are especially suited to implementations in office buildings (where mobility is needed), manufacturing floors, health care centers, or campuses, and they can be adapted to both indoor and outdoor implementations.



A wireless LAN from CIS allows you to:
Distribute information rapidly and efficiently to mobile employees/work stations or where wired solutions cannot be implemented
Streamline communications between co-workers, partners, suppliers and customers
Earn a high return on deployment and expansion of your existing network
Provide interoperability and scalability, enabling future expansion and upgrade.
What are the applications?
Wireless LANs extend the reach of the wired network -- providing previously unavailable connectivity to that network. When workers using mobile clients (such as lap tops, PDA's, or mobile workstations) in manufacturing or temporary installations need to connect to network servers, wireless enables seamless access to the wired Ethernet. Wireless LAN implementations can also be used in buildings where wiring is not an option, such as historic structures, open-space floors, or buildings with sealed rooms. We will assist you in configuring your wireless LAN and your client-server applications to give users full, mobile access to network facilities.

Wireless LAN systems from CIS can usually be installed in one day, integrating seamlessly into existing networks. System administrators will be be comfortable with the rapidly implemented, plug and play nature of the preferred systems offered by CIS.

Our wireless design is based on the carrier class professional radios we are Value Added Resellers (VARs) for. Proxim Tsunami, Proxim Orinoco, Trango, and Tranzeo, are all leading products in wireless technology. Security, reliability and support are the foundation these manufacturers offer. CIS passes these qualities to your business.
CIS WIRELESS BROADBAND
CIS is now providing residential and commercial customers High Speed Wireless Internet Services in Whetstone and Huachuca City, Sierra Vista, Hereford and Palominas!
Please visit our CIS Wireless Broadband Site for more information!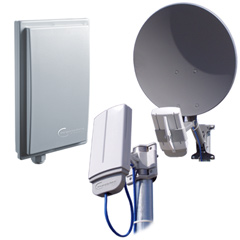 Providing complete, professional, Business to Business Information Technology solutions to Southern Arizona.