CIS is one of the few firms who will extend support beyond your router's connection to the Internet. We can fully implement or assist your company's staff with:
Installation and configuration of networking clients and protocols at the workstation.
Installation and configuration of browser software and plug-ins at the workstation.
IP address management using DHCP (dynamic host configuration protocol).
NAT (network address translation) configurations to hide your internal LAN and preserve limited IP addresses.
Internal e-mail server installations or configurations for GroupWise, Exchange, and others, as well as the configuration required to provide your remote users' access to internal e-mail server
CIS Network Management Services provide the innovative solutions to maximize network performance and availability. CIS offers the expertise needed to manage today's complex networks. Our Network Management Services include:

LAN/WAN Design and Installation

Consulting

Documentation Services ( Inventory)

Internet and Web Services

Facility Cable Design and Installation

T1 and wireless data connectivity

Remote office/LAN integration and connectivity

Long-Term or Per Project Basis
CIS is a technology solutions and service provider based in Sierra Vista, Arizona providing network design, installation, and support services as well as web services for companies located in Sierra Vista and surrounding areas. CIS also provides IT project outsourcing, contracting, and managed services.
CIS provides a variety of services to help you succeed in your business and get the most out of technology for your company, including network design and implementation services, contracted employees, managed services, and web site design and construction.
In today's fast paced business environment, information technologies can make or break your business. At CIS we have the resources, experience, and know-how to make your IT work for you.

By focusing on business technology services, and not on sales of hardware and software, we are able to make unbiased appraisals and recommendations of how you can best use your valuable resources in your IT infrastructure.
Proactive Maintenance Plans
Maintenance and Support Program for Server, Desktop Computers and Peripherals.
A proactive approach to system maintenance and support helps organizations to reduce technology costs by managing internal systems efficiently. CIS' Proactive Maintenance Program is designed to reduce emergency calls and enhance system stability by creating an organized procedure for scheduled maintenance and support.

Our maintenance plan provides both scheduled maintenance and on-site technical support. However, we have found that focusing on maintenance helps reduce downtime by recognizing and resolving issues before they become problematic.

The maintenance plan establishes a process in which a designated internal contact person works with CIS to classify issues as emergency and non-emergency, and therefore help eliminate unnecessary, costly "fire-fighting" by resolving non-emergency issues during the scheduled maintenance visit.



The goal of our maintenance plan is to make your business as technologically stable and self-sufficient as possible by working closely with you to reduce reactive support calls and ensure a proactive approach to internal technology.
A solid network infrastructure is the foundation of any successful business. CIS constructs networks that not only support seamless day-to-day operations, but also are designed to be scalable to support your ever-changing technology needs.

Network Analysis, Design, and Implementation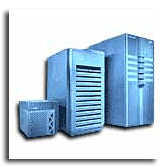 Clark Information System's systematic approach to network consulting ensures that our recommendation directly responds to your business needs. Our approach includes:

Phase 1: Assessment
During this phase, a CIS consultant evaluates your network architecture and computing environment. The consultant will also work with key staff members to garner a more in-depth understanding of the existing issues and the technological needs of the firm.

Phase 2: Design, Research, and Recommendations
CIS performs the appropriate research and analysis to provide a detailed set of recommendations for next steps, including cost estimates and time frames.

Phase 3: Implementation
Once the delivered recommendations are reviewed, decisions are made and priorities are set for the agreed-upon initiatives. Based on this information, CIS creates an implementation plan, assigns a project manager, and begins the process.

LAN/WAN Integration
Whether your company needs a network extended to a remote office or a secure internal system, LANs/WANs can enhance firm-wide communications and overall business operations immensely. However, without a planned strategic approach, these benefits may be outweighed by the excessive costs generated by inefficiency. CIS provides a variety of expertise to help your business leverage your bandwidth and data to create solid LAN/WAN infrastructures.

Internet Connectivity and Security
CIS provides the consulting and coordination services to help you choose the right Internet solution for your business, including:

Telco and ISP coordination
Wireless, DSL, Ethernet, and T1
IP address planning
IP routing and redundancy
DNS
Proxy Servers
Firewalls
Internet Applications
Authentication
Encryption
Complete network virus protection
Real time alerts
VPN functionality
Data! you may not think about it, but your business is dependant on it. We'll help you move it, manage it, display it, share it, protect it -- when and where you need it -- reliably, seamlessly, quickly.

We are a service provider - we provide solutions measured by improved productivity, not product markups.
Contact Us for a free Information Systems Consultation and Assessment