We offer one-on-one personal services where you will be treated like a name, not like a number. If you need promotions for your website, or a new design, CIS can provide you with a wide array of specialty services for all your Internet needs that your business will need to outpace your competition. CIS has put an enormous amount of effort and time into providing the highest quality service and connectivity with the right tools and systems. Many hosting services carry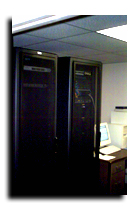 hidden costs for extra features and email, but CIS prefers to round off a complete package so that it's clients can concentrate on their business, and leave the development and maintenance to us!We'd love to have the opportunity discuss your company's needs and plans, and to offer our advice without any obligation on your part.

CIS operates our own data center that provides a dedicated backbone for web and email services that terminates into a Tier-1 National Internet provider. If you should have any project large or small, give us a call and we will give your company a fair and honest web design price and most importantly, our reliable website services.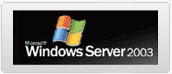 Please feel free to contact us regarding your Web site design, co-location, or hosting needs.