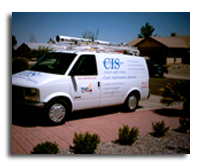 The best hardware and software available are of little value without people who are trained to use them effectively.

Clark Information Systems can provide in-house training for business or residential using your own equipment, tailored to your environment and needs. We can also assist in training and support for existing staff to include initial training for newly hired employees, and administrative training to reduce or eliminate reliance on outside help for day to day network and system administration

CIS routinely solves specific hardware and software problems that range from the basic "I can't print!" to the more complex "Our network is down". Our experienced professional staff will identify the source of your problem and either provide you with, or direct you toward, the best solution.


Establishing a new business or moving an existing one?



CIS can be contracted to organize and supervise the configuration and physical movement of all computer and telecommunications systems. Specifically, CIS will review the floor plans with your engineer to ensure that your telecommunications and computer systems have necessary electrical, cabling and carpentry specifications with an eye toward your future requirements. CIS will design the wiring for your local area network, printers and telephone systems and meet with the wiring company to ensure installation is in accordance with the design.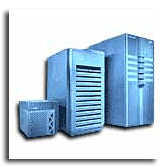 Business owners and home office users can't afford the hassle and loss of productivity associated with bringing a computer to a repair center - that's why business owners and home office users turn to Clark Information Systems every day to handle their computer service needs.

But CIS does more - our goal is to work with our customers to offer recommendations and to design solutions that improve their business. After all, we don't succeed unless our customers succeed.

Computer Training
Learning to use the computer can be a grueling task! We make it easy for you to learn to use your computer, and help you accomplish the tasks you need to do. We'll show you how to use your computer in the comfort of your own home or office.
Common Client Training Tasks: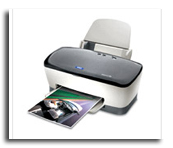 Learning the basics of computer operations
Getting around in Windows

Learning Microsoft Office and Microsoft Works Suite

Internet and E-mail

Learning various other applications

Much more...
We are a service provider - we provide solutions measured by improved productivity, not product markups.
Contact Us for a free Information Systems Consultation and Assessment